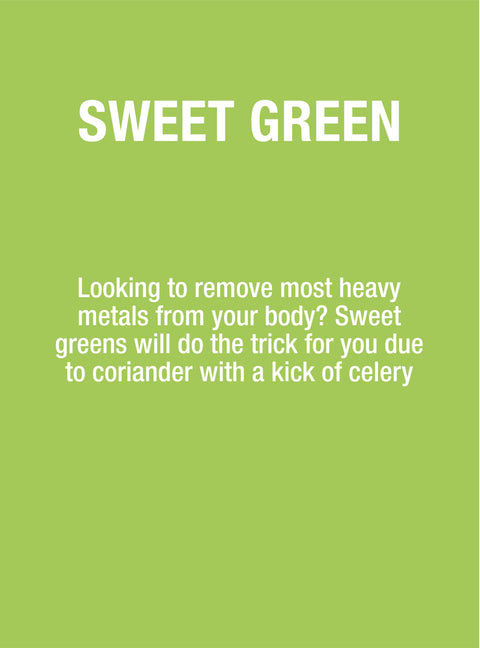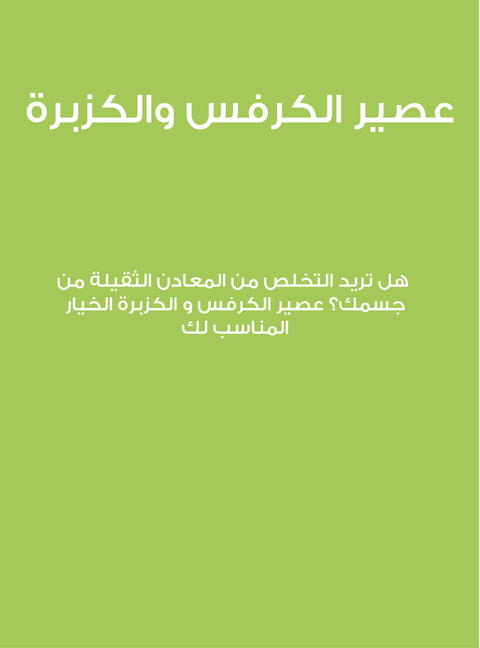 Zenergie
Sweet Greens
2.000 JD
2.500 JD
you save 0.500 JD
Nutritional information
Serving size 275ml
Calories: 106 kcal
Total Fat: 0.2 g
Saturated Fat: 0 g
Sodium: 24.9 g
Total Carbohydrates: 24.4
Dietary Fiber: 1.38 g
Sugars: 22.2g
Protein: 1 g
Potassium: 265 g
celery, coriander, apple, cucumber
Benefits: Dose of calcium, while aiding in digestion as it detoxifies heavy metals in the body. Excellent brain booster due to magical properties of coriander.

Note: if you don't like the taste of coriander, chances are that you wont enjoy this juice.

This juice has been made for those who want to get the benefits of celery, but can not stand the taste of celery. Sweet Greens is a great balance between celery and sweetness of apples.

Best time to Consume: For maximum absorption, drink it upon waking up or on an empty stomach.