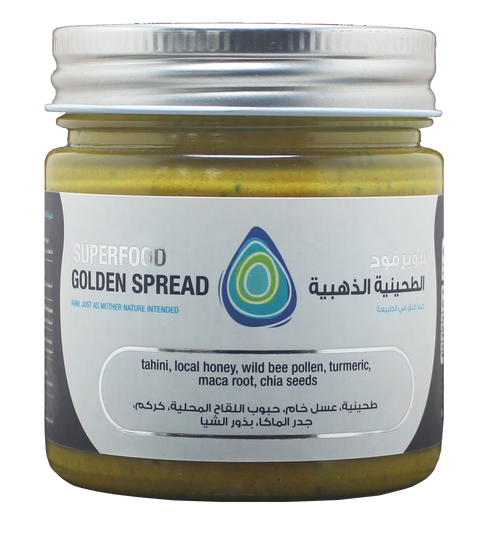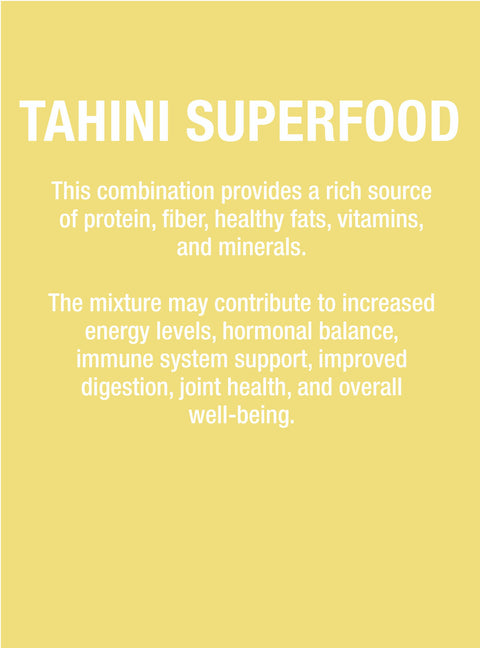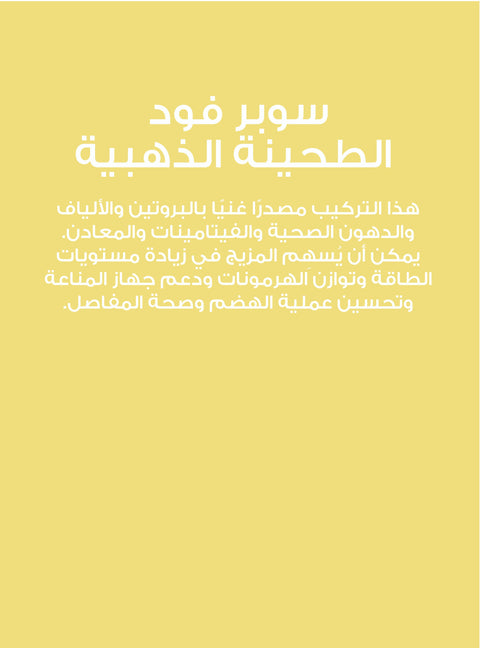 Zenergie
Superfood Tahini Spread
8.000 JD
10.000 JD
you save 2.000 JD
Nutritional information
Serving size per 1 tablespoon
Serving per container about 6
Calories per serving: 77 kcal
Total Fat: 5 g
Saturated Fat: 0 g
Total Carbohydrates: 4 g
Dietary Fiber: 1 g
Sugars: 2 g
Protein: 2 g
Iron 7 mg: 40 %
Potassium 1088 mg: 23%
Ingredients: pure ground sesame (tahini), raw local honey, wild bee pollen, organic turmeric root, organic maca root, chia seeds, pure Zenergie love

Superfood Tahini Spread !
Introducing the ultimate superfood tahini paste - "Zenergie Love Tahini". Made from the finest and purest ingredients, our tahini paste is made with pure ground sesame (tahini) to create a rich and creamy texture. The addition of raw local honey, wild bee pollen, and organic turmeric root not only enhances the flavor but also provides numerous health benefits. The organic maca root adds a boost of energy, while the chia seeds add a source of essential omega-3 fatty acids. But the secret ingredient that sets our tahini apart from the rest is the pure Zenergie love that goes into each and every jar.

Whether you use it as a spread, dip, or ingredient in your favorite recipes, our tahini paste is perfect for anyone looking to add more nutritious and delicious options to their diet. Whether you're a vegan, gluten-free, or paleo enthusiast, this tahini paste is a versatile and nutritious addition to your pantry. So why settle for anything less when you can have the best? Try our Zenergie Love Tahini today and feel the difference in every bite.