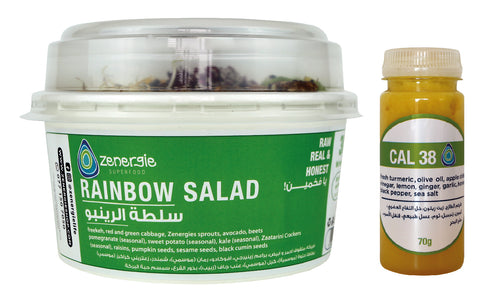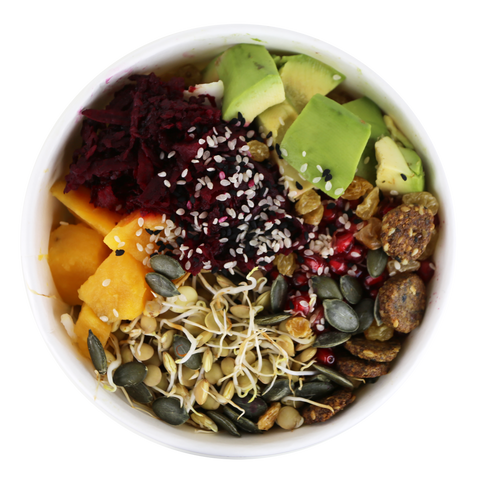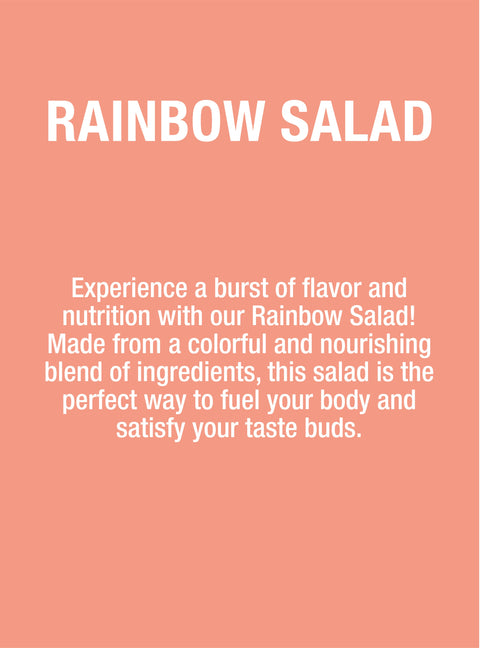 Zenergie
Rainbow Salad
4.000 JD
5.000 JD
you save 1.000 JD
Nutritional information
Ingredients: Sugar, Glucose Syrup, Water, Beef Gelatine, Acid: Citric Acid, Flavouring
What on Earth are you having?!

Freekeh, red and green cabbage, energies sprouts, avocado, beets, pomegranate (seasonal), sweet potato (seasonal), kale (seasonal) raisins, pumpkin seeds, sesame, black cumin seed
Experience a burst of flavor and nutrition with our Rainbow Salad! Made from a colorful and nourishing blend of ingredients, this salad is the perfect way to fuel your body and satisfy your taste buds.