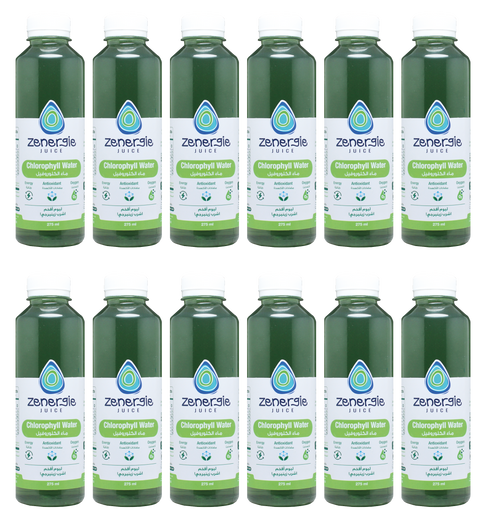 Zenergie
Chlorophyll water dozen
11.200 JD
14.000 JD
you save 2.800 JD
Nutritional information
Chlorophyll water by the dozen
HEALTH BENEFITS FOR DRINKING CHLOROPHYLL WATER :
- Clears your skin
- Promote weight loss
- Detoxes your body
- Aid digestion
Revitalize and purify your body with our Chlorophyll Water. Made from pure and natural chlorophyll extracted from the finest plants, this water is the ultimate thirst quencher for health-conscious individuals. Chlorophyll is known for its numerous health benefits, including aiding in digestion, boosting the immune system, and eliminating toxins from the body.
Our Chlorophyll Water is not only good for you, but also tastes great. The crisp and refreshing flavor of our Chlorophyll Water is perfect for anyone looking for a healthy alternative to sugary and artificially flavored drinks. Whether you're looking for a mid-day pick-me-up or a post-workout replenishment, our Chlorophyll Water is the perfect choice.
So why settle for anything less when you can have the best? Try our Chlorophyll Water today and feel the difference in every sip. Get ready to experience the power of nature in a bottle.