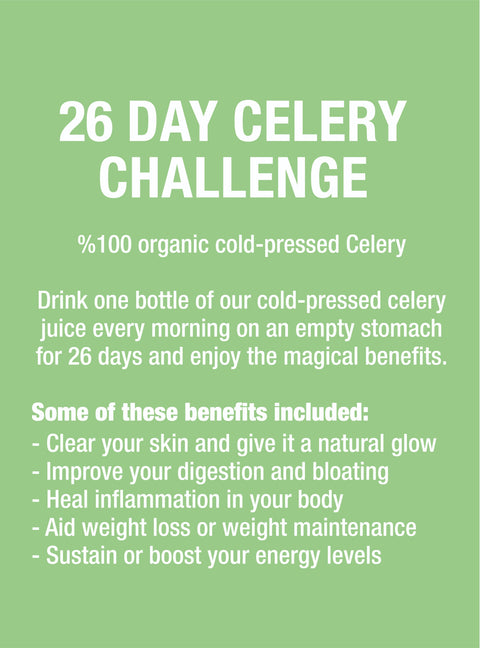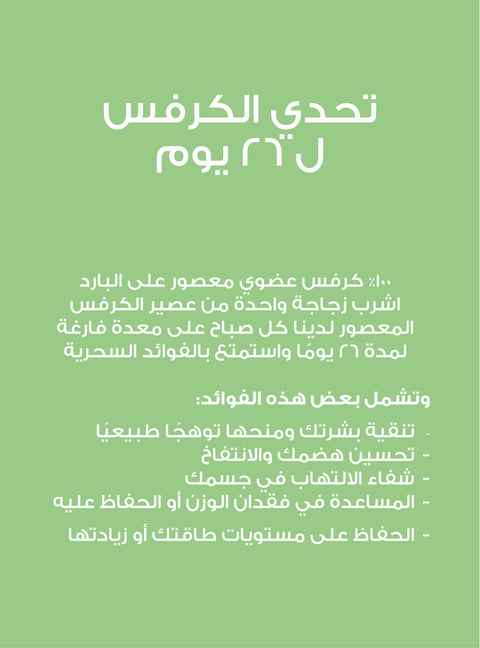 Zenergie
26 Days Celery Challenge
76.000 JD
95.000 JD
you save 19.000 JD
Nutritional information
26 bottles of 100% organic cold-pressed Celery
Did you know that cold-pressed celery juice has the power to heal - rebuild and renew your body from the inside out?

The 30 Day Celery Challenge is designed to help you feel its countless magical benefits and
powerful healing properties to the fullest.

BENEFITS OF DRINKING CELERY JUICE :
- Clear your skin and give it a natural glow
- Improve your digestion and bloating
- Heal inflammation in your body
- Aid weight loss or weight maintenance
- Sustain or boost your energy levels

Drink one bottle of our cold-pressed celery juice every morning on an empty stomach for 4 weeks and enjoy the magical benefits.

NOTE: This package is valid for x4 weeks from the first day of receiving your first batch of cold-pressed Celery Juice.