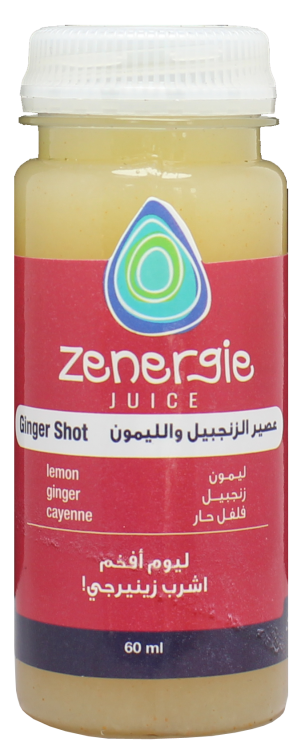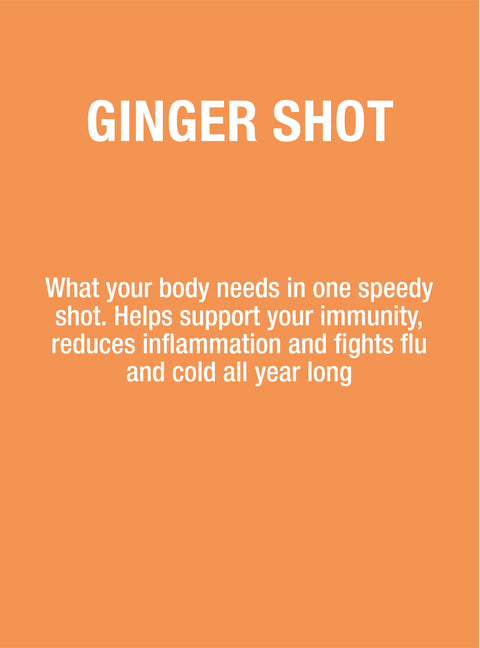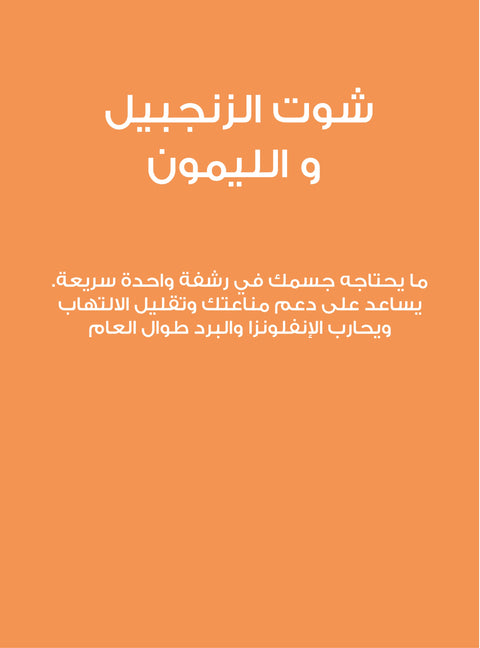 Zenergie
Ginger Shot
0.800 JD
1.000 JD
you save 0.200 JD
Nutritional information
Serving size 275ml
Calories: 21.5kcal
Total Fat: 0.1g
Saturated Fat: 0 g
Sodium: 0.6 g
Total Carbohydrates: 6 g
Dietary Fiber: 0.3 g
Sugars: 0.2g
Protein: 0.2 g
Potassium: 119 g
ginger, lemon, cayenne
Don't be fooled by its size ! Our ginger shot is quite intense. Loaded with superfoods and what your body needs in one quick shot. Helps support your immunity, reduces inflammation and fights flu and cold. Feel free to take the shot as it is, dilute it with hot water and honey, use it for cooking.
You can also mix it in with our other juices such as the Black Lemonade, Wonder Beet and Sunshine. Trust us, the combination is perfect.

Best time to consume: Anytime or can be enjoyed after a heavy meal for better digestion.

TRY THIS:
Dilute our Ginger shot with hot water and raw honey.